Arla Plast at Nordbygg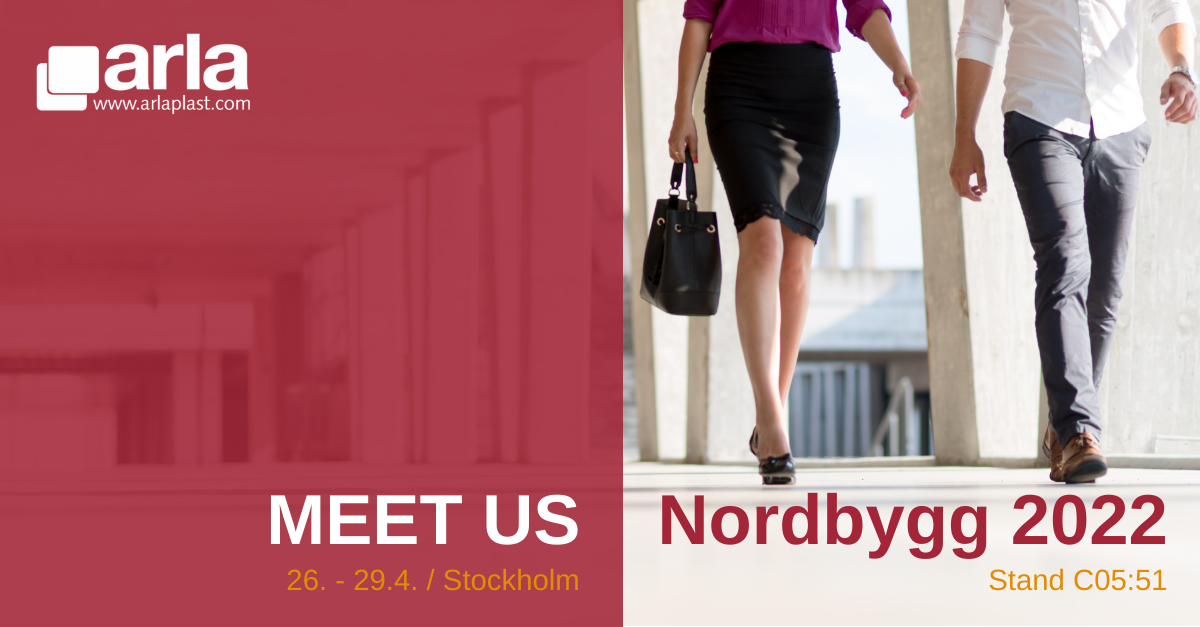 Even in these difficult times, we are here for our dear customers.
We are honoured to announce that Arla Plast will be part of the largest construction industry meeting in the Nordic region, where approximately 48,000 industry visitors from Sweden, the re
st of Scandinavia, the Baltic countries and Europe gather every other year.
Nordbygg will take place from 26-29 April, 2022 and we look forward to seeing our industry colleagues, customers and other supporters after a long time.
You are all cordially invited to the event. We are very happy to answer all your questions and we deeply believe in building many strong, stable and long-lasting friendships.