Polycarbonate Multiwall
Multiwall is a light weight sheet with a cellular structure. The construction offers high impact strength and high light transmission combined with good insulation values.
Choose your product line variant: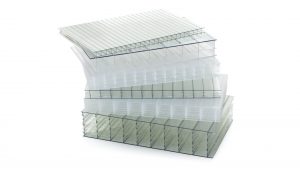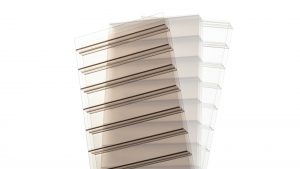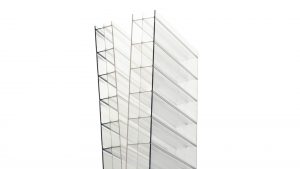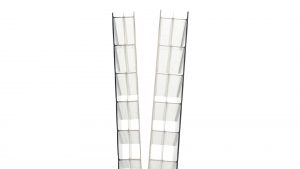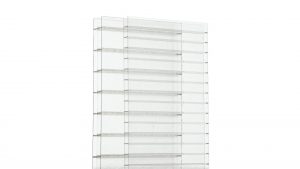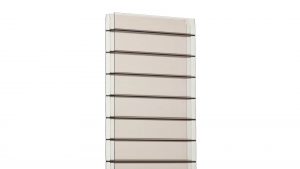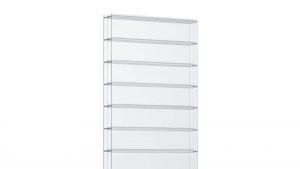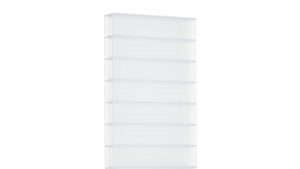 Grosor
?
Thickness range of product
Tipo
Hammer Finish
Maximum light diffusion
Product specifications
MULTICLEAR® BOX 3 WALL is an aesthetically pleasing triple wall extruded multiwall polycarbonate sheet which offers higher light transmission products with lower weight for handling and transportation. It is transparent and translucent sheet with one or two sides UV protection. Dust free knife cutting is used in all formatting operations. MULTICLEAR® BOX 3 WALL has a 10 year limited warranty against discoloration, loss of impact strength and light transmission due to weathering.
Building industry – roofing, cladding, sidewalls, conservatories, domes, skylights, sheds, car ports, smoke vents, swimming pool covers, suspended ceilings, glasshouses, shopping centre roofing, railway/metro station, stadia roofing and partitions
Agriculture – greenhouses, lorry/tractor ports and farm/barn buildings
Packaging – boxes for lamp optics, neon signs, pallet shields and protective covers for fragile items
Advertising – illuminated sings and panels
Selector de productos
¡Pruebe nuestro selector de productos!